Title: Fly With Me
Series:Wild Aces #1
Author: Chanel Cleeton
Release date: May 3, 2016
Cliffhanger: No
Rating: 4.5 stars
Synopsis:
U.S. Air Force fighter pilot Noah Miller—call sign Burn—loves nothing more than flying hard and fast. When he meets a gorgeous and sassy woman while partying in Las Vegas, he immediately locks on to her.
Jordan Callahan owns a thriving clothing boutique, but her love life is far less successful. Her luck changes when six feet, two inches of sexy swagger asks her to dance and turns her world upside down.
One scorching weekend becomes an undeniable chemistry that they can't leave in Vegas. But the long distance relationship and their different lives threaten to ground their romance. And when the dangers of Noah's job become all too real, Jordan learns being with a fighter pilot means risking it all for a shot at love…
Fly with Me was my first Chanel Cleeton book and what a surprise it was. I heard so many good things about her writing, but you never really know if you're going to connect with a particular author's style or voice. I can happily report that she's found herself a new follower. As exciting as this book was, the potential that was built with the supporting characters for future books has me impatient for more. I think these hot fighter pilots may be my new kryptonite.
Jordan is in Vegas for her sister's bachelorette party. She's high class, high maintenance, and ready to break her dry spell with men with the scorching hot pilot she encounters at Tao. They have an immediate lust at first sight connection that quickly burned hotter than an inferno.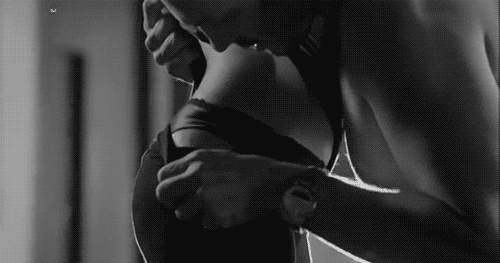 I really enjoyed seeing these two experienced and somewhat cynical people get hit with a dizzying punch of emotions that they couldn't suppress.
The feeling inside me, like a slow burn I couldn't extinguish, was simply beyond my control. I was thirty years old, I'd been around the block enough times I basically had my own corner with a lemonade stand, and he made me feel fifteen again.
As cool as they tried to play it with each other, there was no stopping the wildfire that lit whenever they were near each other. I enjoyed seeing them play their games of cat and mouse with each other.
I liked a challenge, and there was nothing better than taking a guy who thought he was hot shit down a peg or two. And then reaping the rewards later.
Probably my favorite thing about this book was the heroine. You're not going to hear me say that very often because I tend to get frustrated with their behavior or mentality more often than not. This woman was exceptionally well written, with a personality that I immediately clicked with. While some women would feel intimidated by this sexy pilot, she was anything but. She was confident in her sexuality, and she wasn't afraid to put Noah in his place. Jordan won me over at hello, and I only fell harder the more pages I flipped.
Noah is a man that sacrifices the possibility of a family or deep relationship for the sake of serving his country through his true passion. Flying. He's doesn't hurt for female companionship, but finding someone to share his triumphs and burdens is something that he's unable to have. He's shipped out more than he's home, and living a dangerous existence. But lately he's left feeling lonely and unsatisfied with his life. His short weekend with Jordan only made him desperate for more. They must both break through their fears of the future in order to build something lasting.
This was skydiving, free fall, jumping off the cliff with no idea if there were rocks below or how deep the water was. And whatever questions I might have had, the fear that I'd go splat when I reached the bottom, were carried away with the wind.
What I especially loved was not only did Fly with Me exceed my expectations in the humor and heart-fluttering passion, but there was an emotional level I wasn't planning on. The conflicts that arose from Noah's career, and the commitment that is required from military pilots' loved ones felt very naturalistic and necessary to address.
For me, this book was engrossing to the point of addiction. I found it almost impossible to put down once I'd started. Jordan and Noah are about a 10 on the Richter scale of earth shattering. Hot. Molten hot, people. Finishing only gave me that giddy feeling you get when you know you have a new author to explore and a new series to follow. If you're on the fence about this one, jump on over because you won't be disappointed.
FOLLOW SMOKIN HOT BOOK BLOG ON: