It's almost the end of 2014. And every time another year goes to an end, I am feeling a bit nostalgic. It's seems like I just cannot stop thinking about the past months and everything that happened then. This year has been hectic. I've been trying to change myself for the better, reckoning it'll make me a happier person. Suprise, suprise, it did not. Even though I completed most of my goals and I've been so freakin' proud about it, it didn't change the fact that my life still is as it was before that... Anyway, one thing that I didn't want to change was me and my reading, as it's still my favorite thing to do :) So here is my list of the best books of 2014. These books made me happier and gave something to dream about. I hope you will enjoy the list and agree with me.
1.
First place goes to books in Stage Dive Series, as both Play and Lead by Kylie Scott are freaking amaazing and I couldn't choose between them. Mal and Jimmy are my most beloved rock stars.
The drummer in a wildly successful rock band, Mal's never had trouble with the ladies. It doesn't hurt that he's sexy as hell with a wicked sense of humor. But as much as Mal loves his ladies, romance and happily-ever-after just isn't in his set of cards. Until one night, Mal meets the woman of his dreams. But can this cynical rocker ever trust in love?






LEAD by Kylie Scott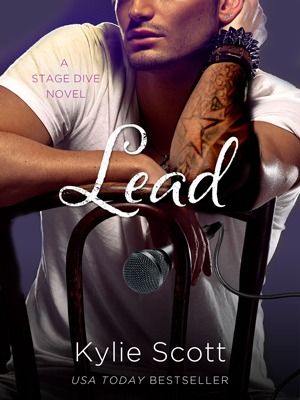 As the lead singer of Stage Dive, Jimmy is used to getting whatever he wants, whenever he wants it, whether it's booze, drugs, or women. However, when a PR disaster serves as a wake-up call about his life and lands him in rehab, he finds himself with Lena, a new assistant to keep him out of trouble.  
Lena's not willing to take any crap from the sexy rocker and is determined to keep their relationship completely professional, despite their sizzling chemistry. But when Jimmy pushes her too far and Lena leaves, he realizes that he may just have lost the best thing that ever happened to him.
2.
On second place are two books by one of the best, most talented author ever. L.H Cosway touched my soul with her execptional, beautiful swoon worthy romances and I am her number one fan. Still Life With Strings and Six Of Hearts gave me the best high ever.
STILL LIFE WITH STRINGS by L. H Cosway
My name is Jade Lennon and I stand still for money.
The night I saw Shane Arthur watching me everything changed. A man in a suit always catches my eye, but it was the way he looked at me that was different. Like he knew me or something. He didn't know me, especially not in my costume. My sobriety rests on staying away from men, but there was something about him that made me throw caution to the wind.
After all, I was never going to see him again, right?
Wrong.
Standing still isn't the only way I make my money. I also bartend at a concert hall. Never in my wildest dreams did I think Shane was going to show up there. Not only that, but he's the most recent addition to the orchestra. So now on a daily basis I have to resist one of the most beautiful men I've ever met and he plays the violin. For me that's one hell of a deadly cocktail.
He wants me to teach him how to live. I'm not sure how much a twenty-six year old recovering alcoholic who works in a bar and moonlights as a living statue can teach a world class concert violinist, but I'm sure going to try.
Still Life with Strings is a story of music, art, sex, magical realism, and romance that you will never forget.
SIX OF HEARTS by LH Cosway
Step right up and meet Jay Fields: Illusionist. Mentalist. Trickster.
I think in triangles. You think in straight lines.
I show you a table and make you believe it's a chair.
Smoke and mirrors, sleight of hand, misdirection. I trick and deceive.
But most of all, I put on a good show.
The world thinks I killed a man, but I didn't. Bear with me. It's all a part of the plan.
Revenge is what I want. I want it for me and I want it for her.
I want it for all six of us.
She doesn't remember me, but she's the reason for everything. She'll be my prize at the end of all this – if I can hold onto my willpower, that is. Maybe I'll slip up a little, have a taste, just a small one.
So go ahead and pick a card. Come inside and see the show. Look at my hands, look so closely that you can't see what's happening while you're so focused on looking. I'll be destroying your world from right here in the spotlight.
You'll never see me coming until it's too late.
I've only got one heart, and after I've pulled off my grand deception I'll hand it right to her.
So, sit back, relax, and let my girl tell you our story. You're in for one hell of a ride.
3.
This standalone novel completely unraveled me. It was so beautiful and heart shattering... Loving Mr Daniels is one of the best and most complex student-teacher story I have ever read. It's not surprising then I rated it so high and gave it the third place. I am so proud of Brittainy C. Cherry! She's wonderful person and she stole my heart! I cannot wait for more of her work.
LOVING MR. DANIELS by Brittainy C. Cherry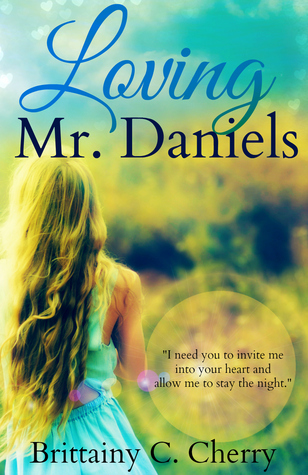 To Whom it May Concern,
It was easy to call us forbidden and harder to call us soulmates. Yet I believed we were both. Forbidden soulmates.
When I arrived to Edgewood, Wisconsin I didn't plan to find him. I didn't plan to stumble into Joe's bar and have Daniel's music stir up my emotions. I had no clue that his voice would make my hurts forget their own sorrow. I had no idea that my happiness would remember its own bliss.
When I started senior year at my new school, I wasn't prepared to call him Mr. Daniels, but sometimes life happens at the wrong time for all the right reasons.
Our love story wasn't only about the physical connection.
It was about family. It was about loss. It was about being alive. It was silly. It was painful. It was mourning. It was laughter.
It was ours.
And for those reasons alone, I would never apologize for loving Mr. Daniels.
-Ashlyn Jennings
4.
Colleen Hoovers' 2014 releases were DIVINE! Sexy, sweet and funny yet heartbreaking and so real! Absolutely fantastic addition to my The best of 2014 list. Ugly Love and Maybe Someday are a MUST READS.
MAYBE SOMEDAY by Colleen Hoover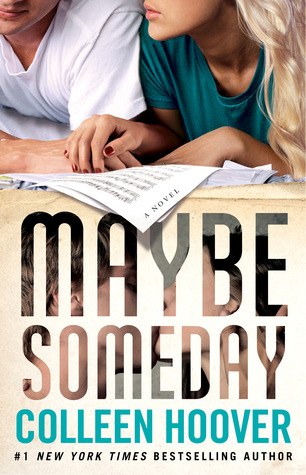 From #1 New York Times bestselling author Colleen Hoover, a passionate tale of friendship, betrayal, and romance.
At twenty-two years old, Sydney has a great life: She's in college, working a steady job, in love with her wonderful boyfriend, Hunter, and rooming with her best friend, Tori. But everything changes when she discovers Hunter's cheating on her--and she is left trying to decide what to do next.
Sydney becomes captivated by Ridge, her mysterious neighbor. She can't take her eyes off him or stop listening to the passionate way he plays his guitar every evening out on his balcony. And there's something about Sydney that Ridge can't ignore, either. When their inevitable encounter happens, they soon find themselves needing each other in more ways than one...
UGLY LOVE by Colleen Hoover
When Tate Collins meets airline pilot Miles Archer, she knows it isn't love at first sight. They wouldn't even go so far as to consider themselves friends. The only thing Tate and Miles have in common is an undeniable mutual attraction. Once their desires are out in the open, they realize they have the perfect set-up. He doesn't want love, she doesn't have time for love, so that just leaves the sex. Their arrangement could be surprisingly seamless, as long as Tate can stick to the only two rules Miles has for her.
Never ask about the past.
Don't expect a future.
They think they can handle it, but realize almost immediately they can't handle it at all.
Hearts get infiltrated.
Promises get broken.
Rules get shattered.
Love gets ugly.
5.
The next place goes to Tillie Cole. Every single book she released this year was absolutely fanfuckingtastic. Sweet Fall, It Ain't Me Babe, Heart Recaptured and Raze were all mind blowing!!
SWEET FALL by Tillie Cole
We all have secrets.
Secrets well buried.
Until we find the one soul who makes the burden of such secrets just that little bit easier to bear.
Lexington "Lexi" Hart is a senior at the University of Alabama. Surrounded by her best friends, her loving family and having fulfilled her life-long dream of making the Crimson Tide cheer squad, everything is going exactly as she always dreamed it would. But beneath her happy exterior, demons lurk, threatening to jeopardize everything Lexi has worked to achieve. When events in her life become too much to cope with, Lexi finds herself spiraling down into the realm of her biggest fear. Lexi falls hard, victim once again to the only thing that can destroy her and, on the way, finds herself falling straight into the dangerous tattooed arms of a guy from the wrong side of the tracks.
Austin Carillo, starting Wide Receiver for the Alabama Crimson Tide, must get picked in this year's NFL draft. He needs it. His brothers need it. Most importantly, his mother desperately needs it. Brought up in a world where the poor are forgotten, the sick are left to fend for themselves and no hero miraculously appears to pull you out of hell, Austin had no other choice but to make a living on the wrong side of the law—until football offered Austin the break to get his life back on track. But when a family tragedy drags him back into the clutches of the gang he believed he had left far behind, Austin finds himself falling. Falling back into criminal ways and falling deep into a suffocating darkness. Until a troubled yet kindred spirit stumbles across his path, where Austin quickly finds he is falling for a young woman, a young woman who might just have the power to save him from his worst enemy: himself.
Can two troubled souls find a lasting peace together? Or will they finally succumb to the demons threatening to destroy them?
IT AIN'T ME, BABE by Tillie Cole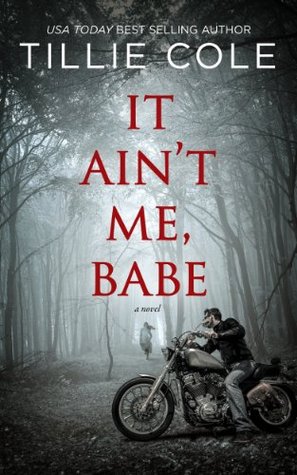 Sinning never felt so good…
A fortuitous encounter.
A meeting that should never have happened.
Many years ago, two children from completely different worlds forged a connection, a fateful connection, an unbreakable bond that would change their lives forever…
Salome knows only one way to live—under Prophet David's rule. In the commune she calls home, Salome knows nothing of life beyond her strict faith, nor of life beyond the Fence—the fence that cages her, keeps her trapped in an endless cycle of misery. A life she believes she is destined to always lead, until a horrific event sets her free.
Fleeing the absolute safety of all she has ever known, Salome is thrust into the world outside, a frightening world full of uncertainty and sin; into the protective arms of a person she believed she would never see again.
River 'Styx' Nash knows one thing for certain in life—he was born and bred to wear a cut. Raised in a turbulent world of sex, Harleys, and drugs, Styx, unexpectedly has the heavy burden of the Hades Hangmen gavel thrust upon him, and all at the ripe old age of twenty-six—much to his rivals' delight.
Haunted by a crushing speech impediment, Styx quickly learns to deal with his haters. Powerful fists, an iron jaw and the skillful use of his treasured German blade has earned him a fearsome reputation as a man not to be messed with in the shadowy world of outlaw MC's. A reputation that successfully keeps most people far, far away.
Styx has one rule in life—never let anyone get too close. It's a plan that he has stuck to for years, that is, until a young woman is found injured on his lot… a woman who looks uncannily familiar, a woman who clearly does not belong in his world, yet a woman he feels reluctant to let go…
HEART RECAPTURED by Tillie Cole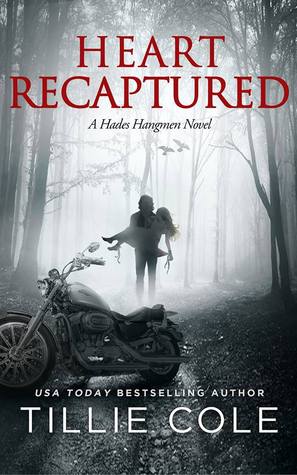 Even salvation can be delivered through the love of the damned…
Beauty can be a curse.
Faith can be a cage.
Only love can set you free.
A few long weeks after being reluctantly ripped from the comforting embrace of her sacred prophet's religious commune—the only life she has ever known—a terrified Delilah is thrust into a world enveloped by evil and swimming in sin.
Steadfastly devout in her faith, and retaining the deep belief that her soul is innately tarnished as a branded 'Cursed woman of Eve', Delilah is determined to find her way home to her people in The Order and away from the corrupt and damned outlaw motorcycle club—The Hades Hangmen—who hold her at their secluded compound for her protection—a 'protection' she strongly resents.
Delilah yearns to return home, convinced that only amongst her own people, and under the holy guidance of the Lord's revealed prophet, can her Satan-spawned soul be truly saved. Conditioned her entire life to believe she is a witch... a life-long temptress… the devil's whore... Delilah increasingly resents her beautiful face, her shapely body and her sensuous effect on men. But when a man of the motorcycle club—a deeply sinful yet stunningly beautiful man—is charged with her care, Delilah begins to see that this dangerous and moralless sinner from the 'outside' may offer her something she did not know could truly exist: unconditional love.
Kyler 'Ky' Willis loves his life: a daily abundance of brotherhood, liquor, the freedom of the open-road and—best of all—his pick of hot women. Raised a biker brat and now VP of the most notorious MC in the States, Ky has no shortage of club sluts warming his bed; a situation he takes full advantage of… until a certain blonde enters his life… a gorgeous pilgrim-blonde he can't get out of his head… a pilgrim-blonde he and his club recently-rescued from some backward religious cult… and a pilgrim-blonde he's been ordered to keep the hell away from and his whorish hands off.
When yet another in a lengthy line of drunken blunders forces Ky to reluctantly take charge of the pilgrim-blonde's care, he realizes that there could be more to this woman than just supermodel looks and a stacked set of tits. He begins to see that she could be the woman who could do the impossible—tame his wild ways and capture his reluctant heart.
But the unyielding bonds of Lilah's past are strong, her 'people' determined and, with a new Prophet in charge and hell bent on revenge, they are mightily reluctant to let her go...
RAZE by Tillie Cole
One man stripped of his freedom, his morals...his life.
Conditioned in captivity to maim, to kill and to slaughter, prisoner 818 becomes an unremorseful, unrivaled and unstoppable fighter in the ring. Violence is all he knows. Death and brutality are the masters of his fate.
After years of incarceration in an underground hell, only one thought occupies his mind: revenge...bloody, slow and violent revenge.
Revenge on the man who lied.
Revenge on the man who wronged him.
Revenge on the man who condemned him and turned him into this: a rage-fueled killing machine. A monster void of humanity; a monster filled with hate.
And no one will stand in the way of getting what he wants.
One woman stripped of her freedom, her morals...her life.
Kisa Volkova is the only daughter of Kirill 'The Silencer' Volkov, head of the infamous 'Triad' bosses of New York's Russian Bratva. Her life is protected. In reality, it's a virtual prison. Her father's savage treatment of his rivals and his lucrative and coveted underground gambling ring—The Dungeon—ensures too many enemies lurk at their door.
She dreams to be set free.
Kisa has known only cruelty and loss in her short life. As manager of her father's death match enterprise, only grief and pain fill her days. Her mafia boss father, in her world, rules absolute. And her fiancé, Alik Durov, is no better; the Dungeon's five-time champion, a stone-cold killer, the treasured son of her father's best friend, and her very own—and much resented—personal guard. Unrivaled in both strength and social standing, Alik controls every facet of Kisa's life, dominates her every move; keeps her subdued and dead inside...then one night changes everything.
While working for her church—the only reprieve in her constant surveillance—Kisa stumbles across a tattooed, scarred, but stunningly beautiful homeless man on the streets. Something about him stirs feelings deep within her; familiar yet impossibly forbidden desires. He doesn't talk. Doesn't communicate with anyone. He's a man beyond saving, and a man she must quickly forget...for both their sakes.
But when weeks later, out of the blue and to her complete surprise, he's announced as the replacement fighter in The Dungeon, Kisa knows she's in a whole lot of trouble. He's built, ripped and lethally unforgiving to his opponents, leaving fear in his wake and the look of death in his eyes.
Kisa becomes obsessed with him. Yearns for him. Craves his touch. Needs to possess this mysterious man...this man they call Raze.
6
I also had a great pleasure of reading Bad Romeo by Leisa Reyven first book in Starcrossed Series and Wow! This novel was so freakin' GOOD!!
BAD ROMEO by Leisa Reyven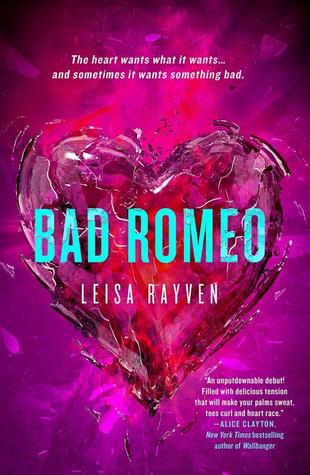 When Cassie Taylor met Ethan Holt at acting school, sparks flew. She was the good girl actress. He was the bad boy about campus. But one fated casting choice for Romeo and Juliet changed it all. Like the characters they were playing, Cassie and Ethan's romance seemed destined. Until he broke her heart and betrayed her trust. Now the A-list heartthrob is back in her life and turning her world around. One touch at a time.
Cast as romantic leads once again, they're forced to confront raw memories of the heartbreaking lows and pulse-pounding highs of their secret college affair. But they'll also discover that people who rub each other the wrong way often make the best sparks
7
Linda Kage - I love you. I love everything you write. I especially love Pick. He's definitely one of the sexiest man ever.
BE MY HERO by Linda Kage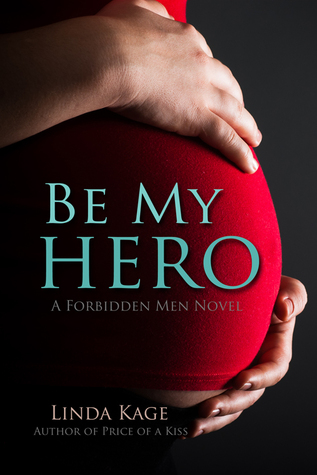 Once upon a time, there was this pampered rich girl who was kind of full of herself. She really only cared about appearances and hiding all her dark, ugly secrets under the guise of an opinionated snob. But then Eva Mercer got pregnant, shot by a psycho, and kicked out of the only home she knew. Now she's broke, unemployed, and has to start anew with a newborn to raise. But how?
On the other side of town, sexy, tattooed orphan, Patrick Ryan, can't get a break. He's out on parole for defending the last damsel in distress while trying to help her support her child, but all he wants is to find his one true love. He knows this woman by scent, smile, and laugh, but he's never actually met her. He doesn't even know her name. He just knows she's the key to fixing everything.
One kind of hero can save you from physical harm. Another can rescue you from a different kind of doom. To reach their dreams, Eva and Pick can save each other. But first, they must open their hearts and learn how to trust.
8
This year I was very suprised to read an awesome debut new adult novel by Lex Martin. Dearest Clementine was the sweetest and funniest book I've read in quite some time.
DEAREST CLEMENTINE by Lex Martin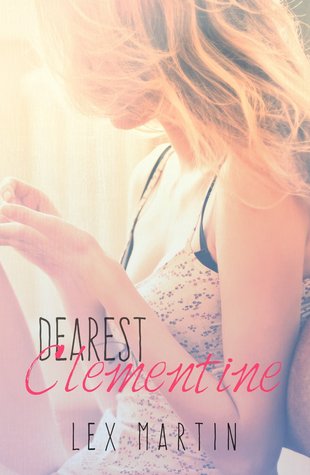 Twenty-year-old Clementine Avery doesn't mind being called bitchy and closed off. It's safe, and after being burned by her high school sweetheart and stalked by a professor her freshman year of college, safe sounds pretty damn good.
Her number one rule for survival? No dating. That is until she accidentally signs up for a romance writing class and needs material for her latest assignment. Sexy RA Gavin Murphy is more than happy to play the part of book boyfriend to help Clem find some inspiration, even if that means making out...in the name of research, of course.
As Gavin and Clem grow closer, they get entangled in the mystery surrounding a missing Boston University student, and Clem unwittingly becomes a possible target. Gavin tries to show Clem she can handle falling in love again, but she knows she has to be careful because her heart's at stake…and maybe even her life.
9.
Of course there just needs to be a place on this list for Samantha Young's Before Jamaica Lane. I loved this book! So sweet, so sexy!
BEFORE JAMAICA LANE by Samantha Young
One simple lesson in seduction between two friends can turn into so much more…
Despite her outgoing demeanor, Olivia is painfully insecure around the opposite sex—usually, she can't get up the nerve to approach guys she's interested in. But moving to Edinburgh has given her a new start, and, after she develops a crush on a sexy postgrad, she decides it's time to push past her fears and go after what she wants.
Nate Sawyer is a gorgeous player who never commits, but to his close friends, he's as loyal as they come. So when Olivia turns to him with her relationship woes, he offers to instruct her in the art of flirting and to help her become more sexually confident.
The friendly education in seduction soon grows into an intense and hot romance. But then Nate's past and commitment issues rear their ugly heads, and Olivia is left broken-hearted. When Nate realizes he's made the biggest mistake of his life, he will have to work harder than he ever has before to entice his best friend into falling back in love with him—or he may lose her forever…
10
The last but not the least best is Full Measures by Rebecca Yarros. This story made me weep like a little girl.
FULL MEASURES by Rebecca Yarros
Twenty years as an army brat and Ember Howard knew, too. The soldiers at the door meant her dad was never coming home. What she didn't know was how she would find the strength to singlehandedly care for her crumbling family when her mom falls apart.
Then Josh Walker enters her life. Hockey star, her new next-door neighbor, and not to mention the most delicious hands that insist on saving her over and over again. He has a way of erasing the pain with a single look, a single touch. As much as she wants to turn off her feelings and endure the heartache on her own, she can't deny their intense attraction.
Until Josh's secret shatters their world. And Ember must decide if he's worth the risk that comes with loving a man who could strip her bare.
What's more....
Of course there were many other books I did love. JLA's books were as always perfect, Cora Carmack's novels sexy and sweet, and Jay Crownover gave me at least one more Marked Man to swoon over. Belle Aurora made me laugh and cry, there was also Nocte by Courtney Cole and kick ass new novel by Ilona Andrews (Burn For Me). Christina Lee absolutely made me fall in love with her Promise Me This (super, sexy scenes!) and aaahhh I just loved Dust To Dust by Karina Halle (Dex, duh?)!!
I hope 2015 releases will be just as good!