Happy New Year! 2015 is sure to have tons of exciting reads and I can't wait to check out as many of them as I possibly can. What can I say? I'm a self-professed book addict and proud of it. These are just a few of my absolute top picks (so far) for the new year.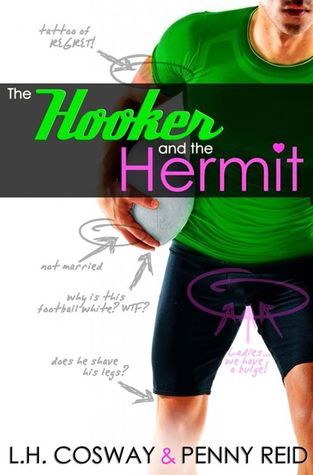 New York's Finest
Blogging as *The Socialmedialite*
April 22
LADIES AND GENTS! I have an announcement!

You know that guy I featured on my blog a few months ago? The really, really hot Irish rugby player who plays the position of 'hooker' in the RLI (Rugby League International)? The one with the anger management issues, the body of a gladiator and the face of a movie star? The one with the questionable fashion choices leading me to ask whether he was the lovechild of a leprechaun and a hobbit? Ronan Fitzpatrick? Yeah, that guy.

Well, I have a confession to make…

THE HERMIT

Annie Catrel, social media expert extraordinaire at Davidson & Croft Media and clandestine celebrity blogger, can make anyone shine in the court of public opinion. She is the Socialmedialite, anonymous creator of New York's Finest and the internet's darling. Virtual reality is Annie's forte, but actual reality? Not so much.

THE HOOKER

Ronan Fitzpatrick, aka the best hooker the world of rugby has seen in decades, despises the media—social or otherwise. The press has spun a web of lies depicting him as rugby's wild and reckless bad boy. Suspended from his team, Ronan has come to Manhattan to escape the drama, lay low, fly under the radar. Only, Ronan isn't easy to overlook, and he can't escape the notice of the Socialmedialite…

THE PLAN

When Ronan is sent to Davidson & Croft Media to reshape his public image, he never expects to cross paths with shy but beautiful Annie, nor does he expect his fierce attraction to her. He couldn't be happier when her boss suggests pairing them together.
What lengths will Annie take to keep her virtual identity concealed? And what happens when the hooker discovers who the hermit really is?

The Hooker and the Hermit is a collaboration between authors L.H. Cosway and Penny Reid, is a full length 100k word novel, and is a standalone.
The truth shall set you free. My name is Calla Price and I'm drowning.

My new world is a dark, dark ocean and I'm being pulled under by secrets.

Can I trust anyone? I don't know anymore.

The lies are spirals. They twist and turn, binding me with their thorns and serpentine tongues. And just when I think I have it figured out, everything is pulled out from under me.

I'm entangled in the darkness.

But the truth will set me free.

It's just ahead of me, so close I can touch it. But even though it shines and glimmers, it has glistening fangs and I know it will shred me.

Are you scared?

I am.
The Circus Spektakulär is proud to present Jack McCabe: Fire-breather, knife-thrower, risk-taker.

My uncle lied. I never died.

I breathe fire, eat the poison that almost killed me.

Crowds come to see me night after night. Men for the spectacle, women for the thrill. I'm an oddity to be stared at and desired. With each flame I spit, I risk my life.

I wear scars on my body that will never go away, but the scars inside my head are far more difficult to overlook.

My brother doesn't know the truth, and if I have it my way, he never will.

Life was going exactly the way I'd planned until Lille came along. She wanted to run away with the circus, have an adventure, but this world was never meant for her.

I try to keep her safe, because she doesn't know the dangers that are out here on the road. She doesn't know the monsters that lurk behind the bright lights of the ring. In truth, I could be considered one of them.

We were fashioned from different cloths, never intended to mix. So I watch her. I try not to touch, even when her eyes invite me.

Join us in the Spiegeltent and let us give you a show. Allow my Lille to draw a picture for you in paint and sweat and skin.

The truest love is always the hardest to let in.

This is a standalone romance that tells the story of Jack McCabe, Jay Fields' long lost, presumed dead brother. It is not necessary to have read Six of Hearts in order to enjoy Hearts of Fire.
This is a full length, 100k word novel, and is the 5th book in the Knitting in the City Series. All books in the series can be read as a standalone except book #1.5 Fiona and Greg Synopsis and cover to come...
From NY Times and USA Today Bestselling author, J. Daniels

***Author's note*** Sweet Obsession can be read as a standalone novel.

Everyone knows Brooke Wicks loves to have a good time. She's not interested in getting serious, settling down, or limiting herself to one man. So when she meets the sexy, irresistible Mason King, she sees another opportunity to let loose and go wild. But the gorgeous Aussie isn't interested in just a quick fling with Brooke, and if she wants to get into his bed, she's going to have to do it on his terms.

Loving fast and hard has always been Mason's philosophy. He doesn't want a meaningless connection, he wants it all, and he wants it with Brooke. When she makes her one desire known—to hit it and quit it—Mason wages a plan to ensure Brooke keeps coming back for more. Or so he hopes.

Getting her attention was the easy part. Keeping it might be damn near impossible.

Sweet Obsession is where the Sweet Addiction series meets the Alabama Summer series.
First in the new Silver Valley series from the New York Times bestselling author of the Reapers Motorcycle Club Novels

Fourteen months. For fourteen months, Puck Redhouse sat in a cell and kept his mouth shut, protecting the Silver Bastards MC from their enemies. Then he was free and it was time for his reward—full membership in the club, along with a party to celebrate. That's when he saw Becca Jones for the first time and set everything in motion. Before the night ended he'd violated his parole and stolen her away from everything she knew.

Five years. It was five years ago that Puck destroyed Becca and saved her all in one night. She's been terrified of him ever since, but she's even more terrified of the monsters he still protects her from... But Becca refuses to let fear control her. She's living her life and moving forward, until she gets a phone call from the past she can't ignore. She has to go back, and there's only one man she can trust to go with her—the ex-con biker who rescued her once before.

Puck will help her again, but this time it'll be on his terms. No more lies, no more tears, and no more holding back what he really wants...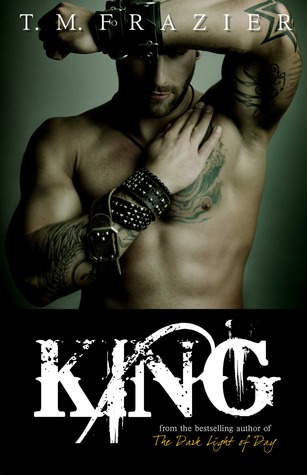 Homeless, hungry and desperate enough to steal, Doe has no memories of who she is or where she comes from.

A notorious career criminal just released from prison, King is someone you don't want to cross unless you're prepared to pay him back in blood, sweat, pu$$y or a combination of all three.

King's future hangs in the balance. Doe's is written in her past. When they come crashing together, they will have to learn that sometimes in order to hold on, you have to first let go.

WARNING: This book contains graphic violence, consensual and nonconsensual sex, drug use, abuse, and other taboo subjects and adult subject matter.

Stand alone, HEA.
Only something as important as her best friend's wedding to mob boss Gabriel Moretti could allow Nika Paynne a reprieve from captivity. Her abusive husband has kept her under his thumb with footage of her beloved brother, Caleb, killing another man. But the respite from her violent life isn't the only draw. Vincente Romani—Gabriel's deadliest guardian—will be one of the best men at the wedding, and Nika has lingering thoughts about the fascinating mobster…covetous thoughts that may put her life in danger.

With the heartbreak he's suffered and the brutality he effortlessly delivers, Vincente knows he's the last person who can offer Nika a happily-ever-after. But his vow remains. He will do everything in his power to free his redhead from her violent prison—even if that means losing her forever.

In the second thrilling and passionate Wanted Men book, a dangerous line is drawn between loyalty to the mob and loyalty to one's heart.

Cover Coming soon...
Ally's story. This is book four in the Sweet Home series.--synopsis and cover to come.
Kai and London's story. This is book two in the Unyielding series.--synopsis and cover to come.